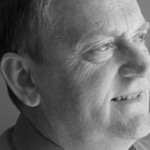 Robert Service
Robert Service is Professor of Russian Studies at St Antony's College, Oxford. His research interests cover Russian history from the late 19th century to the present day and he has written numerous books on the subject. Nowadays he is focusing on Russia in its international framework. He is currently working on the geopolitics of the Russian Revolution as well as a study of the end of the Cold War.
Interviews with Robert Service
Robert Service, Professor of Russian Studies at Oxford, when forced to choose between Lenin, Trotsky, and Stalin, says Stalin was definitely the worst of the lot. He takes a look at the dynamics of totalitarian Russia, gleaning insights from Thucydides to Orwell.