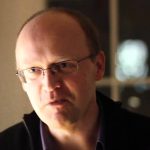 Roger Luckhurst
Roger Luckhurst is a professor of modern and contemporary literature at Birkbeck, University of London. He has written widely on Victorian popular fiction, science fiction and Gothic literature. He has edited H. G. Wells's The Time Machine, Robert Louis Stevenson's The Strange Case of Dr Jekyll and Mr Hyde and an anthology of late Victorian Gothic tales for Oxford World's Classics, among others. His books include The Mummy's Curse: The True History of a Dark Fantasy (Oxford, 2012), and Zombies: A Cultural History (Reaktion, 2015).
Interviews with Roger Luckhurst
Often described as the 'father of science fiction', H G Wells was a man of extraordinary charisma and vivid imagination. Yet he suffered terribly from class anxiety and subscribed to political beliefs we now find abhorrent, says the editor and author Roger Luckhurst. He recommends the best books to learn more about the life and work of the British writer H G Wells.