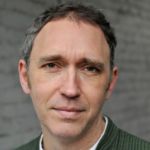 Roman Krznaric
Roman Krznaric is a cultural thinker and writer. He is a founding member of The School of Life and has been named by The Observer as one of Britain's leading lifestyle philosophers.
Interviews with Roman Krznaric
We would all love our economic and political systems to be less short-termist in approach, but how do we set about encouraging a more long-term ethos? Cultural thinker Roman Krznaric, author of The Good Ancestor, recommends five books to get us thinking about the long term, up to ten millennia in the future.
To learn how to live well we must look to the past, says social philosopher Roman Krznaric. He recommends five books, from Thoreau to Orwell, that inspire us to live more adventurously.