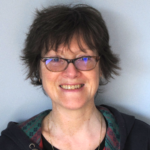 Ruth Kinna
Ruth Kinna is a professor of Political Theory at Loughborough University, working in the Department of Politics, History and International Relations. She works on the history of ideas, specialising in nineteenth and early twentieth-century socialist thought and in contemporary radical politics, particularly anarchism. She has been editor of the journal Anarchist Studies since 2007. She has been a regular contributor to the London-based STRIKE! Magazine, and a discussant on BBC Radio 4's Ideas in Our Time and BBC Radio 3's Nightwaves.
Interviews with Ruth Kinna
Sometimes vilified, often misunderstood, rarely taught in universities, anarchism is a political philosophy and social movement that's far removed from today's mainstream politics. But it was and remains a powerful motivator. Political theorist Ruth Kinna talks us through the best books to read to get a better understanding of anarchism.