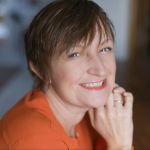 Sarah Franklin
Sarah Franklin lectures in publishing at Oxford Brookes University. She is the host of Short Stories Aloud and a judge for the Costa Short Story Award. She has written for the Guardian, Psychologies magazine, The Pool, the Sunday Express and the Seattle Times.
Interviews with Sarah Franklin
Children often feel that, for one reason or another, they don't quite fit in. Fortunately, there are many books exploring that very theme. Author Sarah Franklin introduces five wonderful books about 'outsiders.'
Interviews where books by Sarah Franklin were recommended
Animals have played a significant role in human history, and the manner by which we interpret their behaviour says a lot about our own culture and social mores. Harriet Ritvo, professor of history at MIT, selects five of the best books from the field of animal history.