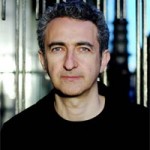 Simon Garfield
Simon Garfield is a British journalist and non-fiction author. He was educated at the independent University College School in  Hampstead, London, and the London School of Economics, where he was the Executive Editor of The Beaver.
Interviews with Simon Garfield
It used to be said that you could be parachuted into any country and know where you were from the typeface used on its road signs. The author of Just My Type tells us about the variety and meaning of different fonts.