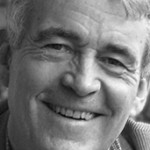 Simon Mawer
Simon Mawer published his first novel 21 years ago and has since written seven others and two works of non-fiction. He is a trained biologist and has lived and worked in Italy for the last 30 years. Perhaps these two facts bring a different slant to his approach to writing, which The Economist has described as having 'an inquisitive and quite un-English interest in history and science'.
Interviews where books by Simon Mawer were recommended
Every year, the judges for the Walter Scott Prize highlight the best new historical fiction. In 2023, the shortlisted books include a slow-burn mystery set in colonial Australia and a thrilling new novel from the author of Fatherland. Cal Flyn, our deputy editor, takes us through the seven books that are set 60+ years in the past and yet speak to the present.