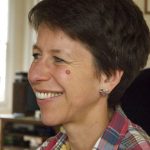 Sos Eltis
Sos Eltis is vice-principal of Brasenose College and associate professor at Oxford University. She is the author of Revising Wilde: Society and Subversion in the Plays of Oscar Wilde, and Acts of Desire: Women and Sex on Stage, 1800-1930, a study of theatrical depictions of illicit sexuality, encompassing prostitution, adultery, bigamy and seduction.
Interviews with Sos Eltis
Oscar Wilde cultivated an image of himself as an idle genius, dashing off masterpieces with a lazy brilliance. But below the glittering linguistic surface of his works, suggests Sos Eltis, lies an anarchic politics and a phenomenal analysis of power.