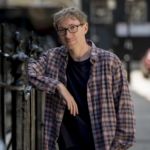 Stuart Turton
Stuart Turton's debut novel, The Seven Deaths of Evelyn Hardcastle, won the Costa First Novel Award and the Books Are My Bag Readers Award, and was shortlisted for the Specsavers National Book Awards and the British Book Awards Debut of the Year. A Sunday Times bestseller for three weeks, it has been translated into over thirty languages and has also been a bestseller in Italy, Russia and Poland. Stuart lives near London with his wife and daughter.
Interviews with Stuart Turton
The best murder mysteries set up their stories like a game between the reader and the writer, says Stuart Turton, bestselling author and lifelong mystery fan. Here he highlights five of his favourites, in which detectives make miraculous deductions, or doggedly chase clues until they meet with satisfying solutions.