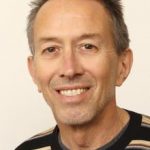 Terrell Carver
Terrell Carver is a professor of political theory at the University of Bristol.
Interviews with Terrell Carver
Few people have had their ideas reinvented as many times as the German intellectual and political activist, Karl Marx. Professor of political theory, Terrell Carver, takes us through the most influential books, in English, about Marx, Marxism and his friend, publicist and financial backer, Friedrich Engels.