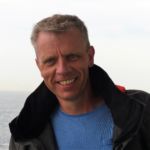 Interviews with Tim Kendall
Though biographical sensation has often diverted attention from her work, Sylvia Plath remains one of the finest lyric poets of the twentieth century, argues Professor Tim Kendall, Academic Director of Arts and Culture at Exeter and author of Sylvia Plath: A Critical Study. Here, he recommends the best places to start (or return to) with Plath, from a fresh look at Ariel to illuminating an oft-overlooked, brilliant appendix in her unabridged journals.
Interviews where books by Tim Kendall were recommended
Poetry written during the First World War has remained prominent in the public consciousness for more than a century; writers like Wilfred Owen, Siegfried Sassoon, and Robert Graves are still commonly studied in British schools and universities. Here, Guy Cuthbertson—literary scholar and author of an acclaimed biography of Owen—selects five books to give an overview of the poetry produced during the Great War.