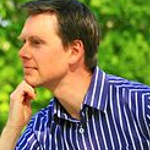 Toby Wilkinson
Toby Wilkinson read Egyptology at Cambridge University. Since January 2004, he has been a Fellow of Clare College, Cambridge. He is a member of the editorial board of the Journal of Egyptian History and has broadcast on radio and TV in the UK and abroad, including BBC's 'Horizon' and Channel 4's 'Private Lives of the Pharaohs'. He was also the consultant for the BBC's award-winning documentary on the building of the Great Pyramid. His books include the critically acclaimed Rise and Fall of Ancient Egypt and Dictionary of Ancient Egypt, and he edited the recent encyclopaedia, The Egyptian World.
Interviews with Toby Wilkinson
The Cambridge Egyptologist discusses his favourite works on Ancient Egypt, from the first book he bought on the subject to an authoritative coffee-table tome.