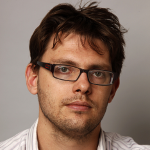 Books by Tom Chatfield
"It includes exercises, with summaries in the margins, it's printed in textbook format. But that shouldn't put a general reader off, because I think it's the kind of thing you can work through yourself and dip into. It's clearly written and accessible….Chatfield teaches a point, then asks you to test yourself to see whether you've learnt the moves that he's described. It's very wide-ranging: it includes material on cognitive biases as well as more logical moves and arguments. His aim is not simply to help you think better, and to structure arguments better, but also to write better. It's the kind of book that you might expect a good university to present to the whole first year intake, across a whole array of courses. But I'm including it here more as a recommendation for the autodidact. If you want to learn to think better: here is a course in the form of a book. You can work through this on your own." Read more...
The best books on Critical Thinking
Nigel Warburton, Philosopher
Interviews with Tom Chatfield
Computer games aren't just for teenage boys locked in their bedrooms says author and former Prospect senior editor Tom Chatfield – they are vital tools for social development. Here he selects five of the best books on the theory behind games, and the culture that grows up around them.
Interviews where books by Tom Chatfield were recommended
Do you know your straw man arguments from your weasel words? Nigel Warburton, Five Books philosophy editor and author of Thinking from A to Z, selects some of the best books on critical thinking—and explains how they will help us make better-informed decisions and construct more valid arguments.