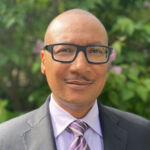 Tommie Shelby
Tommie Shelby is the Caldwell Titcomb Professor of African and African American Studies and Professor of Philosophy at Harvard University. He is the author of Dark Ghettos: Injustice, Dissent, and Reform (2016); and We Who Are Dark: The Philosophical Foundations of Black Solidarity (2005).
Interviews with Tommie Shelby
With almost two million people in prison in the US on any given day, it's clear that something is going badly wrong. The question is what to do about it. Harvard philosopher Tommie Shelby talks us through five books by thinkers of the past 150 years who have argued that abolishing prisons is the only solution.