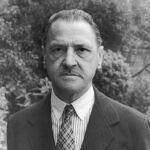 W Somerset Maugham
William Somerset Maugham (January 1874 – December 1965) was an English writer, known for his short stories, plays and spy novels. During the First World War Maugham worked for the British Secret Service.
"I think it's very telling that the greatest writers of spy literature have all themselves been spies: Somerset Maugham, John le Carré, Ian Fleming, Graham Greene. " Ben Macintyre in the best books on spies.
Award-winning biographer Selina Hastings biography, The Secret Lives of Somerset Maugham offers a captivating and intimate exploration into the enigmatic life and intriguing personality of Maugham. "The great luck of writing about novelists is that writing is how they communicate. I couldn't possibly write about a painter or a musician, but a writer is constantly communicating themselves not only through their work but through their correspondence."
Books by W Somerset Maugham
A thinking man's Bond, set during the First World War
Ethics – which is Spinoza's major work and a much more substantial work even than the Tractatus – where the final two books are called "Of Human Bondage" (which is where Somerset Maugham got his book title from) and "Of Human Freedom".