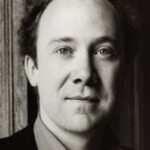 Ben Macintyre
Ben Macintyre is Associate Editor at The Times and writes a weekly column on history, espionage, art, politics and foreign affairs. He is also a bestselling author of non-fiction history books.
Books by Ben Macintyre
Agent Sonya is the latest book by Ben Macintyre, who has made an art of writing nonfiction books about spies that read like thrillers (If you haven't read The Spy and the Traitor yet, you must). Agent Sonya was the codename of Ursula Kuczynski, a German Jew who ended up living in an English village and spying for the Russians.
***Shortlisted for the 2018 Baillie Gifford Prize for Nonfiction***
The Spy and the Traitor by British journalist Ben MacIntyre is a true story which reads like a thriller. It's the story of Oleg Gordievsky, a Soviet KGB officer who became a double agent and worked for Britain's CIA equivalent, MI6. He's also the only double agent Britain ever managed to get out of the Soviet Union alive. John le Carré called The Spy and the Traitor the "best true spy story" he had ever read, and it was shortlisted for the prestigious Baillie Gifford Prize as one of the best nonfiction books of 2018. If that's not enough of a reason to start listening, Five Books CEO Juliet Frost says it's the best audiobook she's listened to all year.
Narrator: Ben MacIntryre
Length: 14 hours and 32 minutes
"It's the story of Oleg Gordievsky, who was probably the most important British spy in Soviet Russia since the Second World War…it's an incredible read. It's like a truly rip-roaring piece of the absolutely best spy fiction." Read more...
The Best Nonfiction Books of 2018
Fiammetta Rocco, Artists & Art Critic
The story of Adam Worth, who, after Al Capone, is probably the most famous criminal in history and was the inspiration for Sherlock Holmes's nemesis Moriarty
Interviews with Ben Macintyre
The British public-school system, with its hidden homosexuality and feelings of loneliness, encouraged subterfuge and led to a generation of great spy writers and spies, suggests author and journalist Ben Macintyre. He picks the best books on spies.
Interviews where books by Ben Macintyre were recommended
Anthropologist and Afghanistan expert Thomas Barfield gives a panoramic view of Afghanistan, from founding dynasties  to the failed central Asian states of today. He picks the best books on Afghanistan.
Art historian Noah Charney takes us on a grand tour of art theft and looting, taking in the Romans, Cosa Nostra and the man who stole the most famous painting in the world and didn't know what to do with it.
It's a difficult task: to identify the very best nonfiction books of the year. But the Baillie Gifford Prize aims to do just that. The chair of the prize's 2018 judging panel Fiammetta Rocco talks to us about the six fascinating titles that made the shortlist.