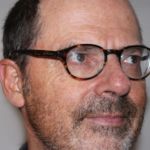 William Newman
William Newman is Distinguished Professor and Ruth N. Halls Professor in History and Philosophy of Science and Medicine at Indiana University, Bloomington.
Books by William Newman
"It's a wonderful exemplar of this kind of revisionist history, where he's trying to recover what these historical figures actually cared about, and having to sift and get back past centuries what (in the case of the history of alchemy and chemistry) are really centuries of misrepresentation." Read more...
The best books on The History of Philosophy
Interviews with William Newman
John Maynard Keynes famously cast Isaac Newton not as the first scientist of the age of reason, but the last of the magicians. How should we interpret the million words he wrote, in secret, on alchemy? What should we make of Newton's heretical religious views? William Newman talks us through the best books for a better understanding of the complex man who was one of the greatest physicists of all time.
Interviews where books by William Newman were recommended
Today, we think of scientists and philosophers as distinct, but it wasn't always this way. Back when the Royal Society was founded in the 1660s, figures like Newton, Descartes and Boyle all thought of themselves as 'natural philosophers'. Justin E. H. Smith, professor of philosophy at the Université de Paris, introduces us to what he sees as the real history of philosophy.