New travel book from the author of Climbing Days and The Beechwood Airship Interviews, which takes the reader on a globe-trotting journey in search of retreats, bothies, huts, lookouts, bases and beacons in some of the world's most remote landscapes.
Around the time of Outpost's launch, we interviewed Dan Richards about five of the best works of landscape writing.
An invigorating collection of travel tales, which takes in visits to a Japanese monastery, a Swiss modernist writers' retreat, Jack Keruoac's Desolation Peak lookout and a Mars 'colony' for would-be astronauts in the deserts of Utah.
Richards has a vast descriptive vocabulary (new to me: vermicular, meaning wormlike; tumulus, a burial mound; lingel, a leather thong) and as always brings a winning sense of derring-do to his adventures in remote places which reminds me a little of the 19th century adventure stories of Isabella Burton or Mark Twain's Roughing It.
If you've ever dreamed of retiring to a cabin in the woods to write, or of living, hermit-like in a silent retreat in the mountains, then you'll be utterly charmed by this book.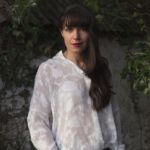 Cal Flyn, Deputy editor
…a special book, not quite like anything I have ever read before, and a law unto itself. It's a wayward, funny, warm, wandering, open, inspiring journey back into the lives of two remarkable people, and out into the remarkable landscapes they explored. Climbing Days belongs in part to a rich comic tradition of mountain-writing which includes Bowman's The Ascent of Rum Doodle and Eric Newby's A Short Walk in the Hindu Kush.
Robert Macfarlane
Dan Richards is brave, bold, pure of spirit and, on occasion, foolish. In Outpost Dan follows both his father's footsteps and his own heart to explore the furthest possibilities of human habitation, and our interface with a changing wilderness. Intelligent, surreal and always generous, Dan Richards is a Jerome K. Jerome for our set-upon times who bequeaths us that rarest gift – laughter