***Winner of the 2020 Wolfson History Prize***
"David Abulafia is a remarkable historian and this is, I think, his masterpiece" —Paul Lay, editor of History Today, in his interview with us on the best history books of 2019. 
This is a fascinating book, which tells the human story through our relation to the sea. The focus is on trade, rather than fishing and takes the story from the early settlement of the Polynesian islands of the Pacific to the present day. Extraordinary in its scope and fascinating in its detail, Abulafia ends with a plea for the sea to be named a UNESCO World Heritage site. One other non-subject related thing to note.  Abulafia resorts to BC and AD, claiming they stand for "backward counting" and "accepted date". A very neat improvement on the unsatisfactory BC/BCE innovation. Let's hope it catches on.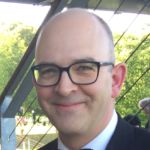 Benedict King, Contributing Editor
Recommendations from our site
"It's sweeping in its coverage across time and space, and he has a magisterial command of the scholarship on the extraordinarily diverse range of regions, periods and events tackled. The sea covers most of the globe, but here we have a history that takes it as a single topic. It's staggeringly learned but it's also very readable.What's impressive about it is that it's not Eurocentric. It gives equal weight to the whole range of seagoing civilizations. So, for example, famously in the Middle Ages, the Chinese emperor had fleets built that sailed to at least Africa.He tells the fascinating story of these epic voyages, but also cuts it down to size. Legends have inflated the size of these fleets to quite unbelievable levels, and Abulafia takes a more realistic view without in any way diminishing their achievement.Global history has made great strides in the last 15 years or so, and The Boundless Sea is a very good example of how history on a global scale is being written in Britain at the moment." Read more...
The Best History Books: the 2020 Wolfson Prize shortlist
"David Abulafia is a remarkable historian and this is, I think, his masterpiece. As you say, he's already written a history of the Mediterranean, but what seemed a remarkable book at the time was just a little hors d'oeuvre compared to this, the real à la carte stuff. The book has so much breathtaking knowledge and learning contained within it, but is also wonderfully accessible…The sea is this great thing, making up by far the majority of the world's surface, that brings people together. It's actually quite an optimistic book and David tells it brilliantly. I wholly recommend this book. " Read more...
The Best History Books of 2019
Paul Lay, Historian