Anne Applebaum's latest book, Twilight of Democracy, is part polemic, part memoir, and tracks how and why so many people she knew (eg Viktor Orban, who has been prime minister of Hungary for the past decade) abandoned liberal democracy and became far right populists. Applebaum was a foreign correspondent in eastern Europe at the time of the fall of the Berlin Wall and continued to cover the region for many years.
We interviewed Anne Applebaum on the best Memoirs of Communism.
Anne Applebaum has been well plugged in on the centre right of European and American politics for over 30 years. This book—part polemic, part memoir (subtitled outside the US 'The Failure of Politics and the Parting of Friends')—is an insider's view of how the political right in Applebaum's native US, but also in the other countries Applebaum knows well—particularly Poland, Hungary and the UK—has split. In the 1990s everyone on the centre right championed free markets, free trade, democracy and the rule of law. Some, like Applebaum, still cling to the liberal, internationalist visions of the 1990s. But the book largely seeks to explain why a lot of her friends in all these countries ended up rejecting the liberal order they used to champion in the 1990s turning, instead, to various forms of populism, authoritarianism, social conservatism, tribalism and protectionism. Applebaum knew Viktor Orban, the prime minister of Hungary, in his liberal days, she used to be friends with people who now work for Trump. She was once friends with Boris Johnson and other leading Brexiteers. Now they don't see each other and huge chasms have opened up between them politically. By tracing the political development of her old friends over the past 20-odd years, Applebaum tries to find the reasons why her old allies in Poland and Hungary advocate 'managed democracy' and seek to undermine judicial independence and freedom of the press, while in the US they entertain conspiracy theories and, in the UK, retreat into undeliverable and nostalgic dreams of national influence. A thoughtful contribution to the debate about what's gone wrong with politics in the 'free world'.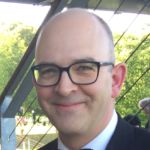 Benedict King, Contributing Editor
Recommendations from our site
"Applebaum demonstrates that the trend against democracy is worldwide and difficult to reverse. And Applebaum outlines the reason why human beings all across the world have moved toward authoritarianism in troubled times. Authoritarians promise easy and absolute solutions. They say they will make the trains run on time then insist the clocks are lying when they're late." Read more...
The Best Politics Books To Read in 2021
"Although, at this point, there are many books about the attacks on democracy, Anne Applebaum's stands apart both because she's a particularly gifted storyteller and because she draws from her personal experience. The book starts with a New Year's Eve party she organized at the start of this millennium at her countryside home in Poland. She chronicles how half of the people who attended went on to defend democratic institutions and the other half became leading members of the Polish populist regime and its media allies." Read more...
The Best Politics Books of 2020
Yascha Mounk, Political Scientist
"In the United States, United Kingdom, India, Brazil—around the world leaders have got into power by offering xenophobic, nationalistic messages. Why? Anne Applebaum's book is her personal experience of this trend, as an American journalist and author who has spent a lot of time in Poland (amongst other places). What's fascinating is how a random event, a plane crash that killed the Polish prime minister Lech Kaczyński in 2010, seems to have been the trigger for the craziness and conspiracy theories that have followed, some of which have targeted Applebaum herself. In the UK, it was Brexit, and, again, there's a personal connection. Applebaum knows the British prime minister Boris Johnson, because her husband was a contemporary of his at Oxford (they were both members of the Bullingdon, an all-male dining club). Applebaum chronicles how Johnson basically got into the EU-bashing because it went down well when he was a journalist in Brussels and has continued to pursue it haphazardly ever since for opportunistic reasons. There's a lot to think about after reading this book, and it doesn't offer any easy answers." Read more...
The Best Nonfiction Books of 2020
Sophie Roell, Journalist