The Way to the Sea by Caroline Crampton traces the River Thames from source to sea by way of London Bridge and its silty, history-strewn estuary. This is a genre-crossing nonfiction debut from a promising British writer.
We spoke to the author, Caroline Crampton, to find out more…
This memoir by the journalist, podcaster and former New Statesman writer Caroline Crampton blends cultural history, personal reflection and nature writing to create a beautiful book that slips, boat-bound down the Thames and into the broad and brackish estuary where it meets the North Sea.
This is a topic close to the author's heart, as she spent her childhood sailing in its waters after her parents emigrated – by yacht – from South Africa to the UK. There are lovely passages that highlight the bleak, haunting beauty of an unglamorous stretch of English coastline – sandbanks, mudflats, shifting sandbars, shipwrecks and burial grounds – and draws historical insight from many literary favourites including The Wind and the Willows and Bleak House.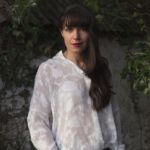 Cal Flyn, Deputy editor
Like the Thames itself, this book carries you along on a journey full of rich detail and fascinating insight