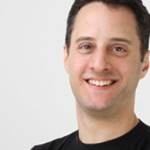 Adam Foulds
Adam Foulds is a novelist and poet whose most recent novel, The Quickening Maze, was shortlisted for the Man Booker Prize 2009 and won the 2010 Southbank Show Award for Literature. His 'verse novella' The Broken Word, an epic poem set in Kenya during the Mau Mau uprising in Kenya, won the Costa Poetry Prize in 2008. His first novel, The Truth About These Strange Times, won The Sunday Times Young Writer of the Year Award in 2008.
Interviews with Adam Foulds
British novelist and poet Adam Foulds discusses fading empire in the context of Kenya, including the horrors of British gulags, the Mau Mau uprising, and the social deprivation endured by the Kikuyu.