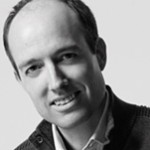 Adam Haslett
A graduate of Swarthmore College, the Iowa Writers' Workshop, and Yale Law School, Haslett has been a visiting professor at the Iowa Writers' Workshop and Columbia University. Adam Haslett's collection of short stories, You Are Not A Stranger Here, was a New York Times bestseller and has been translated into 15 languages. His essays and fiction have appeared in The New Yorker, Esquire and Best American Short Stories. Union Atlantic is his first novel.
Adam Haslett on Wikipedia
Adam Haslett's Homepage
Interview with Adam Haslett by Sherry Ellis
Books by Adam Haslett
This as close as we've got to a financial crash novel. We certainly find out a lot about how to bend the rules just enough to win, how the financial markets work, but again, most novels are about the same thing in the end. It's about how you look at your past, how you create your identity. It's an old-fashioned novel about class really.
Interviews with Adam Haslett
Bestselling author, Adam Haslett, defines the existential origin of evil as the refusal to acknowledge and confront our own mortality. He picks the best books on evil.
Interviews where books by Adam Haslett were recommended
2010 Man Booker Judge selects Tom Connolly's The Spider Truces and Amy Sackville's The Still Point among her five choices; she says they are "old-fashioned books" about the way in which our families define us