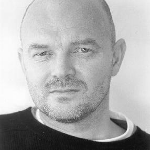 Andrew Cowan
Andrew Cowan is Professor of Creative Writing and Director of the Creative Writing programme at UEA. His first novel, Pig, won the Sunday Times Young Writer of the Year Award, the Betty Trask Award, the Ruth Hadden Memorial Prize, the Author's Club First Novel Award and a Scottish Council Book Award. He is also the author of the novels Common Ground, Crustaceans, What I Know and Worthless Men. His own creative writing guidebook is The Art of Writing Fiction.
Interviews with Andrew Cowan
The professor of creative writing at UEA says Joseph Conrad got it right when he said that the sitting down is all. He chooses five books to help aspiring writers.