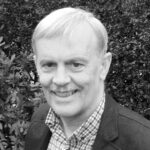 Martin Edwards
Martin Edwards has won the Edgar, Agatha, H.R.F. Keating, Macavity, Poirot and Dagger Awards and is President of the Detection Club. In 2020 he was awarded the Diamond Dagger for his outstanding contribution to crime fiction. Martin is the consultant to the British Library's bestselling crime classics. He has been the Chair of the Crime Writers' Association and is the award-winning author of The Golden Age of Murder.
Interviews with Martin Edwards
Partly as a response to the horrors of World War I, the 1920s and 30s saw a surge in the writing of whodunnits, a period often referred to as the 'golden age' of mystery writing. Here, Martin Edwards, one of the leading experts on the genre, picks out some key works, with a special focus on 'locked room' mysteries.