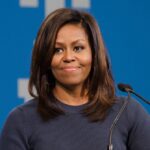 Michelle Obama
Former first lady Michelle Obama's first book Becoming was an instant bestseller. "We learn about her first kiss, about the fact that she failed the bar exam the first time she took it, about her going to couples counseling with her husband. This is not a biography that withholds the tidbits one craves when reading about a famous person." Professor Sharon Marcus included Becoming in her list of best books on celebrity.
Her latest book, The Light We Carry, is due out November 15th.
Books by Michelle Obama
Michelle Obama's new book, The Light We Carry, is part self help and part memoir. It reflects a trend in celebrity memoirs where personal life stories are told partly to give advice to others who might be facing similar challenges—and we are certainly all living in "uncertain times." The publisher has revealed little about the book, but if her previous memoir, Becoming, is anything to go by, The Light We Carry will hopefully be insightful, engagingly written and funny. As with Becoming, Obama has narrated the audiobook herself.
Michelle Obama's bestselling memoir, Becoming, is now available in an edition for readers aged 10 and up. It chronicles the life of an iconic woman of our era from childhood through to her time at one of the world's most famous addresses. Obama writes of the values instilled in her by her father (work hard, laugh often and keep your word) and her mother (think for yourself and use your voice). By choosing the title "becoming" Obama emphasises that we are never static and unchanging, whilst giving young readers a sense of the importance of staying true to certain constant values to underpin the continuous shaping of our lives.
Ages 10+
At one point or another during Barack Obama's presidency, most of us probably wished for the chance to sit down with First Lady Michelle Obama and have her talk to us as warmly and intimately, as if we were an old friend. Alas, for most of us that dream was never thought likely to become a reality: though adored, Michelle Obama has largely remained a mystery aside from her public persona—that is, until now.
In a relative rarity for such a high-profile political figure, Michelle Obama narrates the unabridged audiobook of her memoir, Becoming, herself. Wherever you go—whether in the car, the subway, in the kitchen chopping carrots or even walking down the street—the wise, comforting voice of one of America's most beloved public figures goes with you.
In that sense, it's no surprise that Becoming, Michelle Obama's debut memoir, has been a record-setting bestseller. The book has been lauded by reviewers and readers alike for its candid tone and intimate look into the life and making of a great career. How did Michelle Obama go from a childhood growing up in Chicago to a leader of public health initiatives, a champion in the league of powerful First Ladies, the partner of one of the most respected presidents in American history, and a mother to two girls?
Becoming tells the fascinating life story—through Michelle Obama's words, straight into your ear.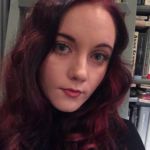 Stephanie Kelley, Literary Editor
Interviews where books by Michelle Obama were recommended
Every year, the Audie Awards celebrate the best audiobooks published over the previous year. Veteran audiobook reviewer Robin Whitten of AudioFile Magazine and Mary Burkey, who has served on multiple audiobook judging panels, explain what makes a good audiobook and talk us through the brilliant books that were finalists in the 2020 'Audiobook of the Year' category.
Why are so many of us fascinated by the lives of celebrities? When did interest in the dark side of celebrity become mainstream? Sharon Marcus, author of The Drama of Celebrity and a professor at Columbia University, recommends books to better understand the phenomenon of celebrity.