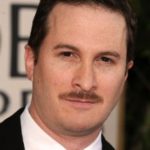 Darren Aronofsky
Darren Aronofsky is a critically acclaimed film director and screenwriter. His movies include Black Swan, the ballet thriller that was nominated for five Academy Awards in 2011. Educated at Harvard University and the American Film Institute, Aronofsky was the recipient of the Independent Spirit Award for Best First Screenplay for his debut feature, Pi; his 2008 film, The Wrestler, won the Golden Lion at the Venice Film Festival.
Books by Darren Aronofsky
Interviews with Darren Aronofsky
Darren Aronofsky, the Oscar-nominated director, recommends five amazing books about making movies—and talks about the filmmakers who inspired him.
Books by Darren Aronofsky