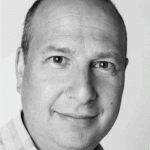 David Edmonds
David Edmonds is an award-winning radio feature maker at the BBC World Service. He studied at Oxford University, has a PhD in philosophy from the Open University, and has held fellowships at the universities of Chicago and Michigan. He is also a senior research associate at the Oxford Uehiro Centre for Practical Ethics. Edmonds is the author of several books, and with Nigel Warburton he produces the popular podcast series Philosophy Bites
Interviews with David Edmonds
Members of 'the Vienna Circle' had strong views on what can and cannot be meaningfully said. They've had an enormous impact on modern philosophy, partly because the arrival of fascist rule in Austria scattered them around the world. Here, philosopher David Edmonds, author of The Murder of Professor Schlick, introduces us to their ideas, their milieu and the poignant background to their lives and thinking.
Given the choice between allowing five people to die, and killing one person, what would you do? What is the utilitarian argument for vegetarianism? Should we be able to sell our kidneys? The philosopher suggests some answers and picks the best books on 'ethical problems.'
Interviews where books by David Edmonds were recommended
2020 has been a great year for popular philosophy with many excellent books published. Here, Nigel Warburton, our philosophy editor and co-host of the Philosophy Bites podcast, picks his favourites and explains what he likes about them.