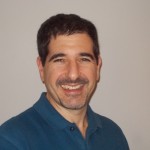 Doug Rossinow
Doug Rossinow is a professor of history at Metropolitan State University in St. Paul, Minnesota. He is the author of a number of books, including Visions of Progress: The Left-Liberal Tradition in America and, most recently, The Reagan Era: A History of the 1980s.
Interviews with Doug Rossinow
Americans remember Reagan fondly, but what did the Gipper really stand for? The historian chooses the best books on Ronald Reagan and his time.