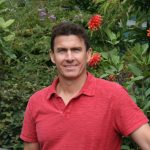 Joseph Henrich
Joseph Henrich is professor of human evolutionary biology at Harvard University. He also holds the Canada Research Chair in Culture, Cognition, and Coevolution at the University of British Columbia, where he is a professor in the departments of psychology and economics.
Interviews with Joseph Henrich
What role did culture play in human evolution? Why did human brains get so big so quickly? When and why did inequality first emerge in human society? Harvard professor and author Joe Henrich picks some of the best books for understanding 'cultural evolution.'
Interviews where books by Joseph Henrich were recommended
The human brain contains 86 billion neurons and burns a quarter of our energy intake. But it is by no means extraordinary, says Suzana Herculano-Houzel. Here, the Brazilian neuroscientist chooses five of the best books for understanding the complexities and connectivity of our most enigmatic organ.