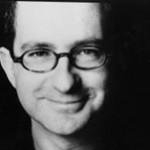 John Lanchester
Interviews with John Lanchester
Understanding finance is key to understanding how the world works, but many people  know very little about it. Journalist John Lanchester picks five accessible books to bring the layperson up to speed.
Interviews where books by John Lanchester were recommended
All our behaviour is determined not by what happens to us, but how we interpret what happens to us, says the psychologist and bestselling author. And we don't always tell ourselves the truth. Dorothy Rowe chooses the best books on lying.
Investing can seem scary if you've never done it before but it is, in fact, fairly straightforward. Economist John Kay recommends some investing books for beginners.