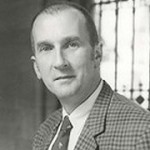 Jonathan Keates
Jonathan Keates is an English writer. He has written biographies of Purcell and Stendhal, award-winning novels, and several books about Italy. He teaches English at the City of London School, and speaks English, Italian, French and Spanish
Interviews with Jonathan Keates
Queen Victoria was anything but Victorian and Lord Byron was more vulnerable than we think, says writer Jonathan Keates – who considers emails a poor substitute for a hand-written correspondence.
Interviews where books by Jonathan Keates were recommended
George Frideric Handel was born near Leipzig, became established in Italy, and ended life as England's national treasure. Andrew Gant—author of a new book on Handel's most famous composition—selects the five best texts for gaining an understanding of Handel's life and work, and explains why opera divas were the premiership footballers of the Baroque period.