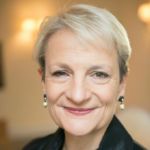 Katharine Grant
Katharine Grant is a British novelist and has been a judge for the Walter Scott Prize for historical fiction since 2017. Her novel Blood Red Horse was a Booklist Top Ten Historical Fiction for Youth and a USBBY-CBC Outstanding International Book for 2006. The sequel, Green Jasper was shortlisted for a 2006 Royal Mail Scottish Children's book award. She has ten novels published to date. Sedition, her first novel for adults, was longlisted for the 2014 Desmond Elliott prize.
Interviews with Katharine Grant
The Walter Scott Prize seeks to highlight the very best of historical fiction—and in 2021, we find the shortlist dominated by Australian writers. Katharine Grant, the acclaimed novelist and chair of the judges, returns to Five Books to discuss the cream of this year's crop, and the art of transforming the historical record into a creative exercise.
Historical fiction is experiencing something of a golden age at present: there's never been a better time to immerse oneself in the past. The acclaimed novelist Katharine Grant—chair of the judges for the Walter Scott Prize for Historical Fiction—talks us through their 2020 shortlist.
The best historical novels are those so immersive and natural in tone that their period setting is a 'by-the-way,' says Katharine Grant, the novelist and judge for the Walter Scott Prize for historical fiction. Here she discusses the six brilliant books that made the 2019 shortlist.