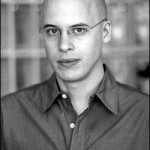 Lev Grossman
Lev Grossman is an American writer of fantasy fiction and thrillers. He is the author of two New York Times bestselling fantasy novels, The Magicians and The Magician King, and is a senior writer and book critic at Time magazine.
Interviews with Lev Grossman
We're living through a golden age for fantasy fiction, says the author of The Magicians. Here, he tells us what makes for a good fantasy novel, and who's staking out the future not just of fantasy but of fiction as a whole.
The book critic and technology columnist for Time magazine says there's a level on which the Internet is a mass tool for pacification. It allows people to play out their lives in a fantasy context, which is very politically unthreatening. He picks the best books on the World Wide Web.