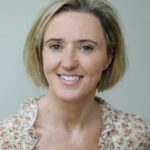 Liz Nugent
Before becoming a full-time writer, Liz Nugent worked in Irish film, theatre and television. Her three novels—Unravelling Oliver, Lying in Wait and Skin Deep—have each been number one bestsellers in Ireland and she has won four Irish Book Awards (two for Skin Deep). She lives in Dublin with her husband.
Books by Liz Nugent
"Liz Nugent is absolutely brilliant at monstrous characters. She puts us right inside their heads and we're both fascinated and appalled by them. We might consider them psychopaths, although Nugent is careful never to label them herself. We watch with a kind of gleeful, hand-over-mouth horror as they wreak damage on the people around them" Read more...
The Best Psychological Thrillers
Tammy Cohen, Novelist
Interviews with Liz Nugent
Bestselling author Liz Nugent, whose latest novel Our Little Cruelties is out now, talks to Five Books about the Irish writers that have been taking the world by storm in recent years—as she selects five unmissable recent works of Irish contemporary fiction, including books by Anne Enright and Sebastian Barry.
Interviews where books by Liz Nugent were recommended
Psychological thrillers play on our fears that those closest to us can't be trusted and that even our homes aren't safe, explains Tammy Cohen, author of Stop at Nothing and They All Fall Down. She recommends five psychological thrillers and explains what it is that makes them so deeply unsettling and utterly gripping.