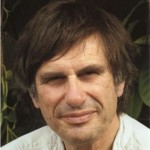 Malise Ruthven
Malise Ruthven is an Anglo-Irish academic and author, focusing on religion, fundamentalism, and especially Islamic affairs. He is the author of Islam in the World, Fundamentalism: the Search for Meaning, and A Historical Atlas of the Islamic World, for which he won the 2005 US Middle East Outreach Council Book Award.
Interviews with Malise Ruthven
The war on terror relied on a fundamental misunderstanding of the nature of the threat, say author and academic Malise Ruthven. He picks the best books to get a better understanding of Islamism.
Interviews where books by Malise Ruthven were recommended
Jason Burke, journalist and author of an acclaimed book on Al-Qaeda, tells us what he learnt about militants when he was caught in a firefight in Iraq—and suggests five books we should read to understand their motivations.