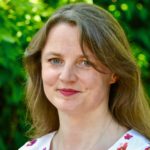 Books by Marion Turner
"People who know a bit about Chaucer tend to think of him as the father of English literature—there's a famous picture of him as an old patriarch, pointing with a rosary—or they think of him as a genial, middle-aged man telling slightly risqué stories in a pub. That's the popular image of Chaucer. But really, that image came about after his death. In his lifetime, no one thought of him in that way."
Read more in our interview with biographer Marion Turner on the best books on The Canterbury Tales.