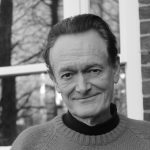 Martin Kemp
Martin Kemp FBA is Emeritus Professor in the History of Art at Trinity College, Oxford University. One of the world's leading authorities on Leonardo da Vinci, he has published extensively on his life and work, including the prize-winning Leonardo da Vinci: The Marvellous Works of Nature and Man (2006) and Leonardo (2004), La Bella Principessa (2010), written with Pascal Cotte and, most recently, Mona Lisa: The People and the Painting, with Giuseppe Pallanti (2017).
Interviews with Martin Kemp
Every generation has its own Leonardo, and for many he remains a man of mystery. Martin Kemp, Emeritus Professor in Art History at Oxford and the author of the recently published Mona Lisa: The People and the Painting, helps us identify the non-mythical Leonardo. What might Leonardo be doing were he alive today, in our own digital age?