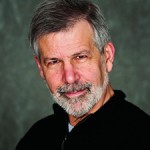 Interviews with Michael Kazin
History professor and co-editor of Dissent magazine, Michael Kazin, looks back at US leftist movements from abolitionism to Vietnam to see where OWS came from and what it can learn from the past.
Interviews where books by Michael Kazin were recommended
After a tumultuous year in politics, 'populism' is on everybody's lips. But what is it? Is it good or bad for democracy? How is it that populist movements often have superrich leaders? Political scientist and longtime populism observer Cas Mudde recommends the best books on populism.