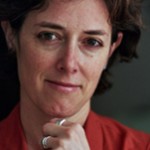 Michela Wrong
Michela Wrong is a British Italian journalist and author who has written extensively about Africa. Her book about the rise and fall of Mobutu, In the Footsteps of Kurtz, won a PEN prize for nonfiction.
Interviews with Michela Wrong
Long-time foreign correspondent Michaela Wrong, the author of books on Zaire, Eritrea, Kenya and Rwanda, tells us where to turn for engaging foreign perspectives on Africa. She recommends five of her favourite books on Africa, by anthropologists, journalists and one US president.
Interviews where books by Michela Wrong were recommended
From the dawn of humanity to the Covid crisis, from a study in power to the plight of the powerless, the Orwell Prize for Political Writing looks for books that break through the mendacities of politics and rise to the challenge of our times, explains historian David Edgerton, chair of this year's judging panel. He talks us through the ten fabulous books that made the 2022 shortlist.