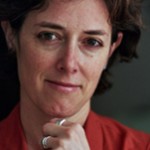 Michela Wrong
Michela Wrong is a British Italian journalist and author who has written extensively about Africa. Her book about the rise and fall of Mobutu, In the Footsteps of Kurtz, won a PEN prize for nonfiction.
Interviews with Michela Wrong
Long-time foreign correspondent Michaela Wrong, the author of books on Zaire, Eritrea, Kenya and Rwanda, tells us where to turn for engaging foreign perspectives on Africa. She recommends five of her favourite books on Africa, by anthropologists, journalists and one US president.