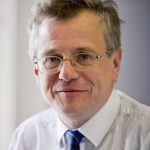 Murray Pittock
Murray Pittock is Bradley Professor of English Literature and Pro-Vice Principal at the University of Glasgow.
Interviews with Murray Pittock
As is the norm in many countries with proportional representation, the United Kingdom's government depends on a small political party to stay in power. Who are the Irish unionists? What is the ideology that guides them? Historian and pro-vice principal of Glasgow University, Murray Pittock, recommends the best books to read to better understand Irish unionism.
The failure of the Stuarts to win back the English or Scottish throne changed the course of history, enabling the buildup of a highly centralized British state and, possibly, America's war for independence. Murray Pittock chooses the best books on Jacobitism, the 18th century phenomenon that nearly overthrew the British government.