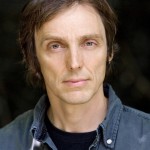 Philip Ball
Philip Ball is an English science writer. He worked for the journal Nature for over 20 years, and continues to write for them, among many other publications. He is a Fellow of the Royal Society of Chemistry. He has a degree in chemistry from Oxford and a doctorate in physics from Bristol University.
Books by Philip Ball
"There is certainly no shortage of books out there all vying for the title of best demystifier of this counterintuitive, yet powerful, theory of the subatomic world. Philip Ball's book, which has received much praise since it was published last year, is one of the most lucid and enlightening books on the nature of reality of the quantum world that I have ever read." Read more...
The Best Science Books to Take on Holiday
Jim Al-Khalili, Physicist
Interviews with Philip Ball
Modern science emerged only when it became acceptable to ask any question about anything – and that required erosion of traditional hierarchies, says the science writer
Interviews where books by Philip Ball were recommended
Aah, the holidays! Time to lie on the grass and read the latest novel. Or are you looking for something more demanding? Physicist and popular science author Jim Al-Khalili, who has just written his first sci-fi thriller, Sunfall, suggests some highly readable science books for those who prefer their holiday reads to be nonfiction.