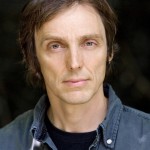 Philip Ball
Philip Ball is an English science writer. He worked for the journal Nature for over 20 years, and continues to write for them, among many other publications. He is a Fellow of the Royal Society of Chemistry. He has a degree in chemistry from Oxford and a doctorate in physics from Bristol University.
Books by Philip Ball
"There is certainly no shortage of books out there all vying for the title of best demystifier of this counterintuitive, yet powerful, theory of the subatomic world. Philip Ball's book, which has received much praise since it was published last year, is one of the most lucid and enlightening books on the nature of reality of the quantum world that I have ever read." Read more...
The Best Science Books to Take on Holiday
Jim Al-Khalili, Physicist