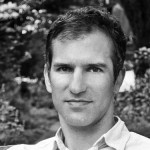 Books by Seth Mnookin
***Winner of the National Association of Science Writers' Science in Society Award***
In The Panic Virus Seth Mnookin, Professor of Science Writing at MIT and former journalist tells the story of the vaccine-autism controversy, and how so many people came to believe in a link between autism and the MMR vaccine, even though that link was completely discredited and refuted.
Interviews with Seth Mnookin
The history of vaccines is fascinating, and we highly recommend all the books discussed in this interview with Seth Mnookin, author of The Panic Virus and Professor of Science Writing at MIT. These are gripping reads that tell the story of vaccines, medicine's greatest life-saver, and the risks people took to find them.