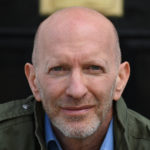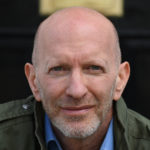 Simon Sebag Montefiore
Simon Sebag Montefiore is a prizewinning historian and novelist whose bestselling books have been published in over forty-eight languages. His works of history have won prizes in the United Kingdom, United States, France, Austria and Italy. Jerusalem: The Biography was a number one Sunday Times bestseller and won the title of 'book of the year' from the Jewish Book Council (USA).
He is also the author of the Moscow Trilogy of novels: Sashenka, Red Sky at Noon and One Night in Winter, which was the 2014 Paddy Power Political Novel of the Year. He is also the author of the children's novel series The Royal Rabbits of London (written with Santa Montefiore) which is being developed as a major animated feature film by 21st Century Fox.
Books by Simon Sebag Montefiore
Interviews with Simon Sebag Montefiore
Jerusalem is one of the most beautiful cities in the world and a place of longing for three faiths—and yet we know it mostly as a place of strife and conflict. British historian Simon Sebag Montefiore, author of Jerusalem: the Biography, recommends books that capture the historical ups and downs of this ever-changing city, but also its vitality, including its irresistible cuisine.
Interviews where books by Simon Sebag Montefiore were recommended
Best-selling author Thomas Keneally explains that the Cold War biographies couldn't afford to say that Stalin was attractive, or that Lenin was magnetic, but they were, because otherwise people wouldn't have followed them. He picks some great introductions to Revolutionary Russia.
Eminent historian on pre-Soviet Russia with unique access to the Moscow archives says Dostoevsky's Demons is about Russia's future. 'It's about what has happened, and what's going to happen … You smell it and taste it'
She was born in 1729 as Sophie of Anhalt-Zerbst, a German princess, but by 1762 had become Empress of All Russia and went on to rule for 34 years as Catherine II. She regarded herself as an enlightened despot who embraced the ideas of the Enlightenment and consorted with the French philosophes. Russian historian Andrei Zorin introduces the remarkably industrious and able politician who is remembered as Catherine the Great.
Books by Simon Sebag Montefiore