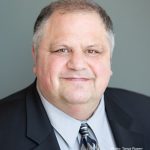 Books by Steve Silberman
"Neurotribes lays down the history and the philosophy of our need to respect people with autism." Read more...
Barry Prizant, Medical Scientist
Interviews with Steve Silberman
Writing about autism has undergone an important shift, finally giving a voice to people with autism, says Steve Silberman, the winner of the 2015 Baillie Gifford Prize for his book tracing the history of autism, NeuroTribes. He picks the best new books on autism.
Interviews where books by Steve Silberman were recommended
The award-winning clinical scholar and author of Uniquely Human, Barry Prizant, chooses his top five books on autism.