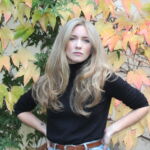 Sue Rainsford
Sue Rainsford is an Irish novelist and arts writer living in Dublin, and the author of two novels; Follow Me To Ground and Redder Days.Sue's work has been nominated for the New York Radio Festival Awards, the Republic of Consciousness Award and The Desmond Elliott Prize, and she is a recipient of the VAI/DCC Art Writing Award, the Arts Council Literature Bursary Award, the Kate O'Brien Award and a MacDowell Fellowship. She has been awarded residencies by the Irish Museum of Modern Art and Maynooth University, and commissions include BBC Radio 4 and RTÉ Radio 1. Sue is currently Writer in Residence at UCD's School of English, Drama & Film.
Books by Sue Rainsford
An unusually evocative and intriguing debut novel from the Irish writer and art critic Sue Rainsford.
Interviews with Sue Rainsford
The most unnerving and disturbing novels are often those books that leave room for interpretation and uncertainty. Here, the acclaimed Irish novelist Sue Rainsford selects five frightening works of literary horror, by authors who are masters of the unsettling implication—because nothing is quite so scary as what you dream up to fill the voids.