Ada and her father are healers: age-old and yet human in appearance, they live on the edge of a village and treat its residents ('Cures') for various ailments and illnesses by opening their bodies, handling their innards and occasionally burying them alive in a patch of powerful earth ('The Ground') in their garden.
It is a bewitching fable, whose unspecified modern setting (which has cars and electricity) brushes disconcertingly against timeless myth and superstition.
When Ada falls for a disturbed local man, and attempts to transform him from human into her own kind, all hell breaks loose.
Combining elements of magical realism, surrealism and body horror, this is a concise, elegant, haunting story that dragged me under.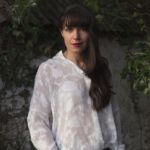 Cal Flyn, Deputy editor
Refreshingly, the novel disregards the predilections of contemporary literary fiction and instead veers toward allegory. No one in this book is Forsterishly "round"; characters lack agency; they are created or possessed or curiously always themselves.