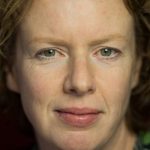 Suzanne O'Sullivan
Suzanne O'Sullivan is an Irish neurologist and clinical neurophysiologist at the National Hospital for Neurology and Neurosurgery at University College London. She specialises in epilepsy and improving services for people who suffer with functional neurological disorders. She won the 2016 Wellcome Book Prize for her first book, It's All in Your Head: True Stories of Imaginary Illness.
Books by Suzanne O'Sullivan
"This is a bit like a detective story. O'Sullvan is a neurologist, who specialises in epilepsy. Some of the patients she would see have these strange seizures, that's how she got into it, I suppose. In the book, she goes around the world to explore these examples of young women who have gone, suddenly, into comas, and cannot be raised. Or they've developed epilepsy suddenly. She goes to Sweden, upstate New York, Kazakhstan, and then characterises them all. It's a good clinical account of our most unusual situations—which aren't as uncommon as you might think." Read more...
The Best Popular Science Books of 2021: The Royal Society Book Prize
Luke O'Neill, Scientist
Interviews with Suzanne O'Sullivan
We still understand very little about the workings of the brain, and yet we dismiss the tricks it can play on us as undeserving of the same sympathy as physical illness. Neurologist and author Suzanne O'Sullivan recommends the best books on psychosomatic illness.
Interviews where books by Suzanne O'Sullivan were recommended
Every year the Royal Society, the world's oldest independent scientific academy, awards a prize for the best new popular science book. Here, Luke O'Neill—Professor of Biochemistry at Trinity College, Dublin, and chair of the 2021 judging panel—discusses the latest shortlist: six new popular science books that are topical, accessible and infinitely interesting.