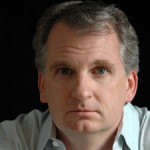 Timothy Snyder
Interviews with Timothy Snyder
The history professor tells us what today's dissidents can learn from the experience of Eastern Europe and explains how Václav Havel leaves a lasting legacy of how to challenge the over-mighty
Interviews where books by Timothy Snyder were recommended
The popular military historian Antony Beevor recommends some of his own favourite books about the Second World War.
Journalist and author Edward Lucas explains how a revanchist Russia can be traced back to Putin's sense of betrayal after the collapse of the USSR
Genocide isn't the preserve of fanatics and racist thugs – it's part of human nature, says Stanford historian Norman Naimark. He tells us how genocide happens, who denies it, where it could return, and the best books to read about it.