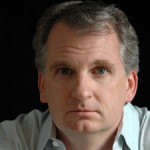 Timothy Snyder
Timothy Synder is the Richard C. Levin Professor of History at Yale University. The American historian specialises in the history of Central and Eastern Europe, the Soviet Union, and the Holocaust.
His most recommended book is Bloodlands. "This book is about not just World War II but it is also about the Stalinist repression of the areas known as the borderlands, which Snyder has termed the 'bloodlands.' Snyder is looking at the deliberate mass murder of civilians in a particular zone of Europe between about 1930, at the start of the second Ukraine famine, and 1945. The zone is the territory that lies between central Poland and, roughly, the Russian border, covering eastern Poland, Ukraine, Belarus and the Baltic republics." Antony Beevor included Bloodlands in his best books on World War II.
Interviews with Timothy Snyder
The history professor tells us what today's dissidents can learn from the experience of Eastern Europe and explains how Václav Havel leaves a lasting legacy of how to challenge the over-mighty
Interviews where books by Timothy Snyder were recommended
The popular military historian Antony Beevor recommends some of his own favourite books about the Second World War.
Journalist and author Edward Lucas explains how a revanchist Russia can be traced back to Putin's sense of betrayal after the collapse of the USSR
Genocide isn't the preserve of fanatics and racist thugs – it's part of human nature, says Stanford historian Norman Naimark. He tells us how genocide happens, who denies it, where it could return, and the best books to read about it.