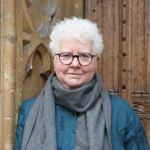 Val McDermid
Val McDermid has sold over 16 million books to date across the globe and has been translated into 40 languages. She is perhaps best known for her Wire in the Blood series, featuring clinical psychologist Dr Tony Hill and DCI Carol Jordan, which was adapted for television starring Robson Green.
How The Dead Speak, the 11th book in the Tony Hill and Carol Jordan
series is published in paperback in February 2020. Val was chair of the Wellcome Book Prize in 2017 and has served as a judge for both the Women's Prize for Fiction and the 2018 Man Booker Prize. She holds six honorary doctorates and is an Honorary Fellow of St Hilda's College, Oxford. Val is also lead vocalist with The Fun Lovin' Crime Writers.